Join Us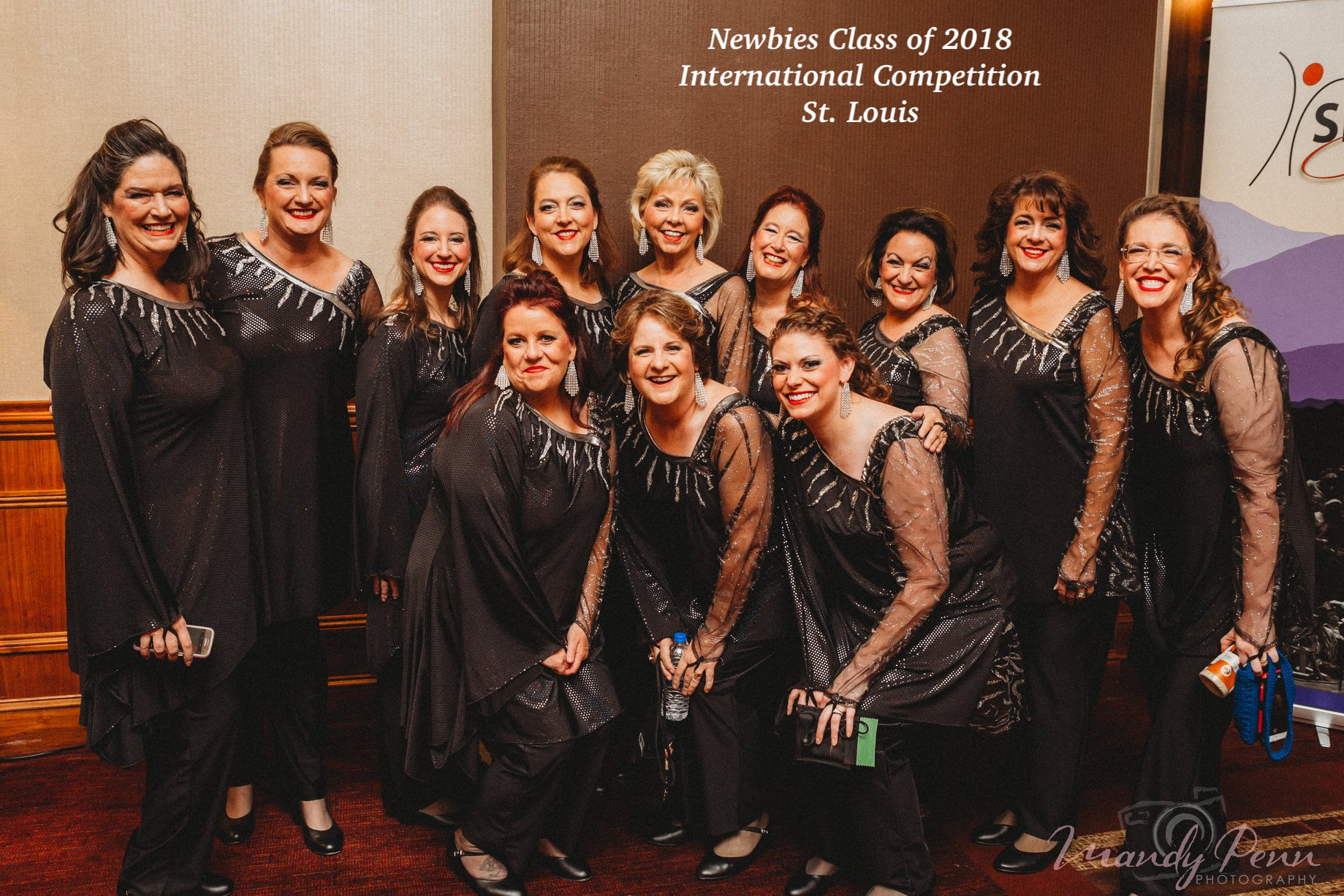 Are you a woman who loves to sing in your car, shower, around the house or your church choir? Skyline Chorus of Sweet Adelines International encourages you to join our high-energy, award-winning, women's barbershop chorus.
Don't Read Music? Don't Worry!
You don't have to read music to join Skyline! We offer vocal training, and have some the best coaches in the world right here on our risers to help you become skilled in the barbershop vocal style. We work on our musical craft at home, in the car and on the risers together. While on the risers our musical team uses a variety of teaching methods to ensure that we reach every learning style. Once we learn our music, we bring in the best barbershop coaches in the world to share their knowledge and experience to guide us along the path of achieving our highest musical goals.
Become a Skyline Member – We Love Singers!
If you're like the majority of our 100+ members, Skyline will provide some of the most exhilarating and challenging musical experiences of your life while you make friendships that last a lifetime.
Our membership is ALWAYS open! We work hard, and we play hard too! Our director,
Vickie Maybury
, music team and chorus are among the top-ranked in the world. Skyline provides members with the opportunity to continually develop your vocal, performance and artistry skills! Let us know you're going to join us or send us your questions by
sending an email
.
All Skyline chorus rehearsals are open. We rehearse every Tuesday from 7-9:30 p.m. We'd love to have you join us! Rehearsal locations and times may vary, so please check our
Events
page for the exact location for the date you will be attending.
---
Auditions
The audition process is simple:
You sing a song (eg. Happy Birthday!) in private with a member of our directing team, who will then place you in the right voice part.
A member of the Skyline Membership Committee will give you a music folder with our current repertoire so that you can follow along with the sheet music. We'll check in to see how you are doing. If you need help, just ask!
When you are prepared, you will audition your part live with the chorus and record it on your cell phone. The recording is then sent to our director and you will be contacted within the next couple of days with the results. Most pass the audition on the first attempt!